辉瑞高管几十亿种疫苗人无可挽回短了寿
送交者: Pascal 2021年07月22日12:55:34 于 [五 味 斋] 发送悄悄话
Dr. Joseph Mercola:

But we're going to talk about something, it's just extraordinary. And
I want to, there are two reputable individuals, Dr. Zelenko's the
third, who believe something very serious is going to happen. The
first one you've probably heard of before — I've been following this
— and that's Dr. Mike Yeadon. He is the former chief scientist of
Pfizer. Yes, the very same Pfizer who made one of the primary two
messenger RNA vaccines. The other company, of course, being
Moderna.
Now, he was so disgusted with what was found when he was
working at Pfizer that he quit.
He said that billions are already condemned to a certain,
unchangeable and agonizing death, and that each person
who has received the COVID injection will certainly die
prematurely.
Dr. Joseph Mercola:
Now there's another reputable individual who believes this, and
that's Dr. Luc Montagnier, and if you were following the AIDS
epidemic in the '80s and [ inaudible 00:02:30 ] in the '90s, you
might recognize him as the person who is attributed as the
discoverer of HIV. Robert Gallo tried to steal that, but he was
fortunately discredited. So he got a Nobel Prize for it. And he
believes the same thing, as does Dr. Zelenko.
So, three credible individuals coming up with this extraordinary
claim. So we're going to dive deep into this and what it all means
and what can we do to prevent it. So, with all that introduction,
thank you so much for joining us today, Dr. Zelenko.
这是因为mRNA疫苗内含Toxic Spike Protein有毒的
刺突蛋白会进入全身血液中的每一个细胞 ......
......
Dr. Vladimir Zelenko:
So the first concern – we'll call the acute issue is it begins from the
moment of injection to around three months. And according to the
paper published by the Salk Institute in San Diego, they've
discovered that the spike protein that's generated through the
vaccination itself has negative health effects, and it's toxic. Not in
the context of the virus per se, but just on its own.
So, what we're doing when we inject mRNA vaccines into people,
there's plenty of evidence that shows that it spreads from the
injection site and goes to the bloodstream, and basically comes
into every single cell in the body. And mRNA has a half-life of
around one to two weeks, depending on which mRNA. And during
that interim, each mRNA molecule makes around 2,000 to 5,000
spikes. So we're talking about trillions and trillions of spike.
已经接种了疫苗,怎么办?
始自 第 13 / 27 页:
引自:
https://mercola.fileburst.com/PDF/ExpertInterviewTranscripts/DrMercola-
rVladimirZelenko-WillCOVID19VaccinesDoomthePopulationWithPrematureDeaths.pdf
https://articles.mercola.com/sites/articles/archive/2021/07/04/covid-vaccine-risks.aspx

https://www.reddit.com/r/copypasta/comments/mr57j2
/your_government_is_lying_to_you_in_a_way_that/

https://ifunny.co/picture/urgent-mike-yeadon-ex-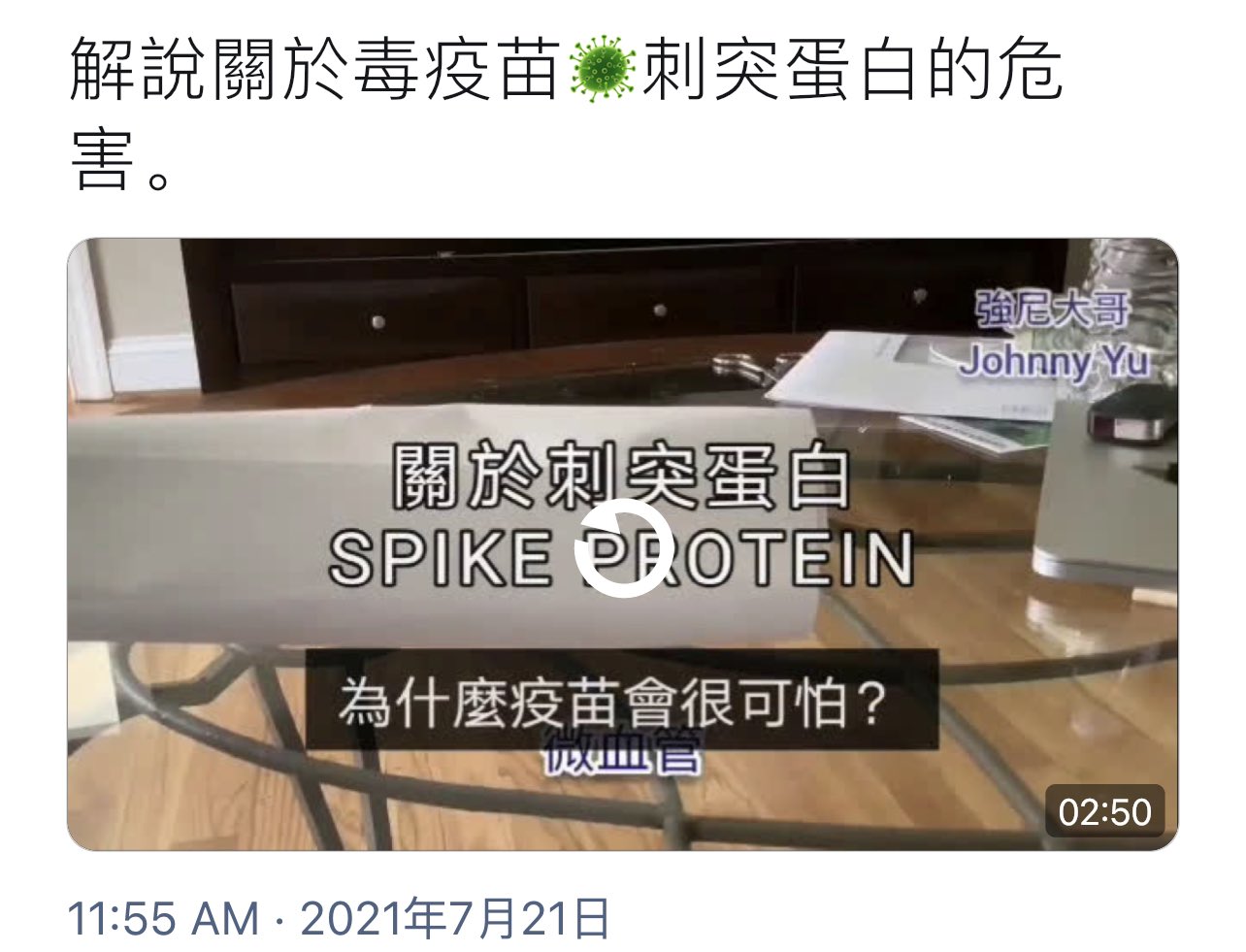 20秒视频链接: